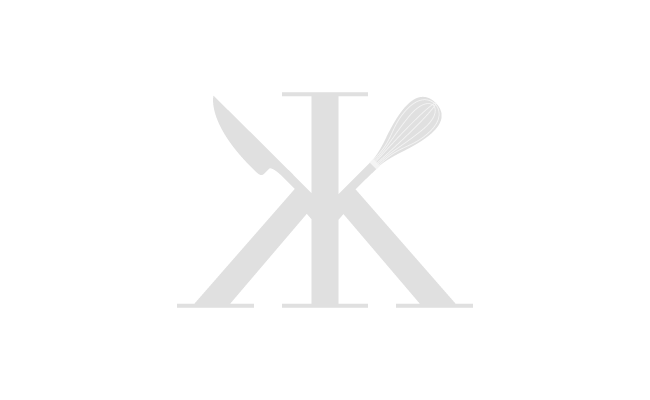 A simple and creative cuisine
Mathieu Kergourlay oversees a dynamic, inventive kitchen, offering up a cuisine which is of its time, and outward looking in approach. A prolific chef who makes ingredients sing of themselves, he uses original combinations of exotic or maritime flavours. Asiatic spice and Breton-sourced algae feature heavily in his cooking.
A cuisine which has a sense of purpose 
No fuss, no pretentiousness. No unnecessary additions. There are just two constants, about which he is uncompromising: the dignity and respect of the produce. All efforts in the kitchen are seeking to pay homage to the quality of the produce they work with, creating meaningful plates which uphold and heighten flavour.
His particular approach to cooking which promotes healthier, more wholesome eating, enriches his palette and allows him to access a world of unexplored flavours.
Mathieu's collaborations with producers are often the fruit of a shared passion for the same piece of produce. They are fortuitous meetings which in time turn into firm friendships.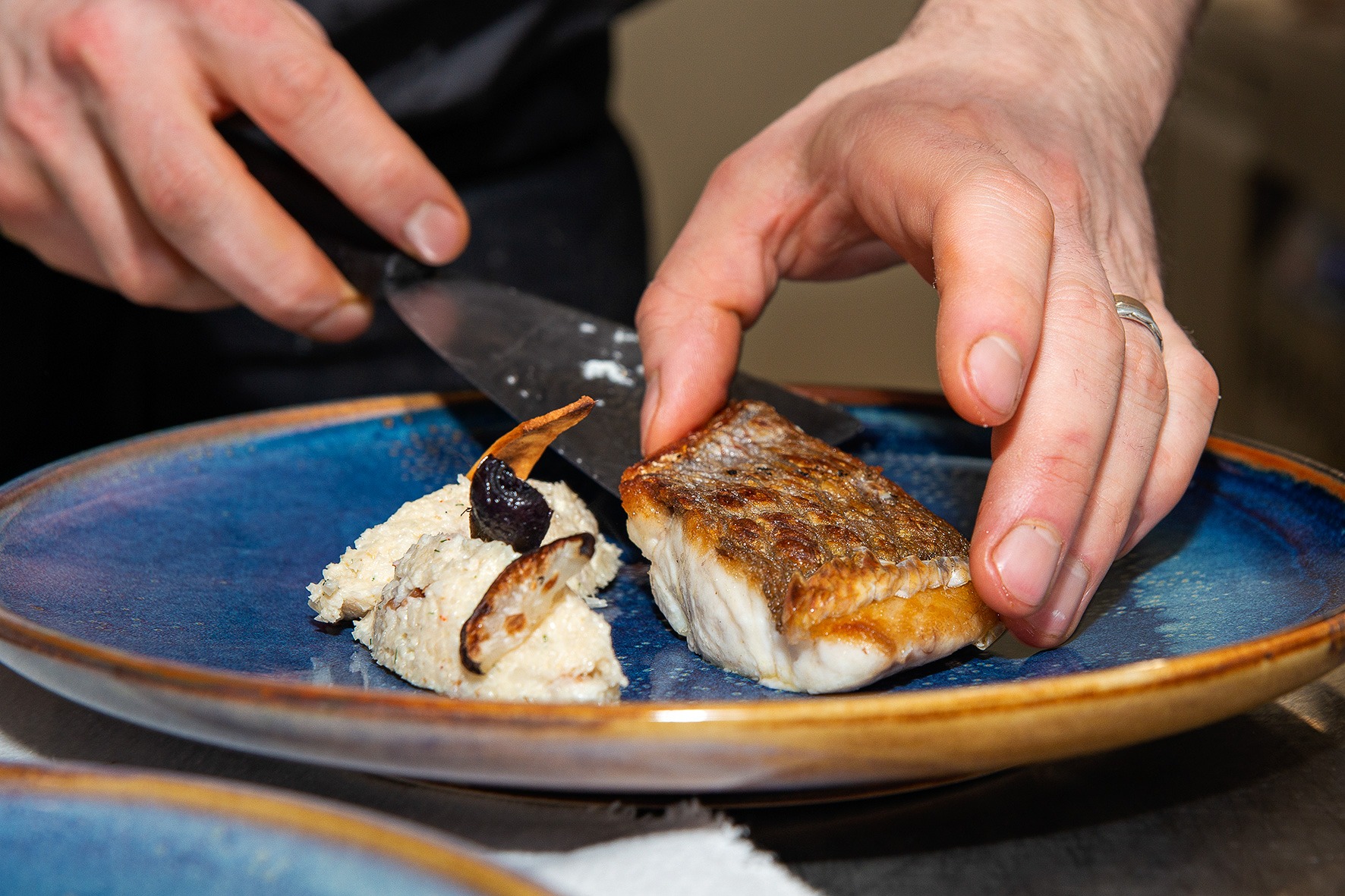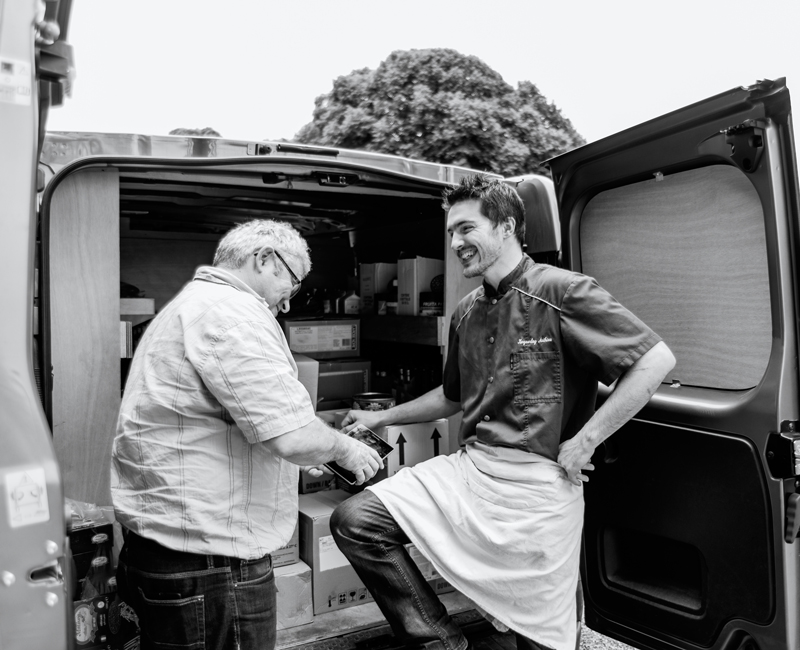 « Talking from one human being to another »
As much as possible the chef uses produce from short supply-circuits and collaborates with regional producers. As an active member of the association, "Conservatoire du goût", supporting their efforts to celebrate and protect biodiversity in food production, Mathieu is committed to the twin preoccupations of healthy food provided in a healthy environment. It is in this frame of mind that conscientious collaborations have been established, with a joint mission to develop exceptional produce with small, mindful producers.
In this same vein, Mathieu is lucky enough to be able to source and grow much of the fruit and vegetables used in the kitchen from the estate's own orchards and organic vegetable garden. Honouring the vital social dimension of this project, the garden has been cultivated in cooperation with CASCI, a social integration support charity based in Paimpol.
« The chef's dream is to harvest each morning the produce which he has watched grow »
Absolutely no pesticides or chemical fertilisers are used in our vegetable gardens, the crops are grown following careful organic practice, for the benefit of environmental preservation.